G&P EQUIP knitting machines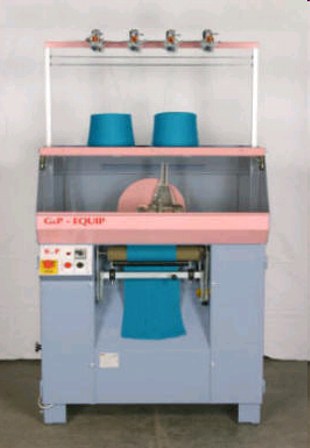 The knitting machines G&P EQUIP are intended for large-scale production of scarves and strips that are usually applied to the edges of cardigan-style knitwear.
All G&P EQUIP models have:
tensioners that stop the carriage movement in case of knots or broken yarn;
needle-savers; built-in lighting;
an effective take-down system for the knitting produced and a manual changer of speed.
Each model consists of a solid (steel) bench fitted with a complete protection system against accidents.
The easy stitch selection allows a friendly use of this machine even to less experienced users.
Dimensions: 104x58x185h
They can be supplied in the gauges 3 - 5 - 7 - 10 - 12 - 14 - 16 - 18.