★ Overlock machine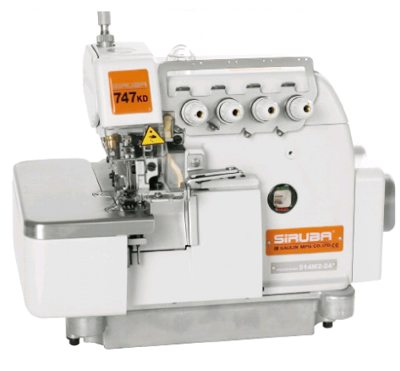 Siruba 700K/KD K13
The Siruba 700K/KD overlock machine is part of the new K series. These overlock machines are completely renovated in the efficiency and functionality.
The Siruba 700K/KD overlock machine has a very high speed and can be available with the motor integrated in the head to reduce noise, have energy savings up to 40% and further improve the efficiency of the overlock machine.
The new K-Series is suitable for light and medium weight fabrics, thanks to the sealed lubrication system, oil leaks on the tissue during processing are reduced to zero.
Technical specifications
Flat base overlock machine
2 needles 4 threads
Needles distance 2mm
Overlock width 4 mm
Differential bottom feed
Stitch length 3.8 mm
Pressure foot height 6 mm
Needle type B27
Speed r/engine 7500