Simet mod. SES electronic winders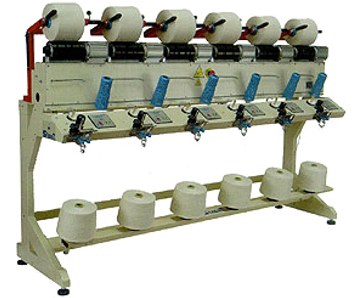 The Simet mod. SES electronic winder has one inverter per head, is technologically advanced in order to better meet the needs of the user preparing the packages before and after dyeing with or without paraffin.
By adjusting the speed of the counterweight, of the rubbing of the cone holder and of the braking of the yarn, it is easy to get an excellent and constant density, which assures optimal results in all working processes.
The yarn is not damaged thanks to the ceramic protection of the thread passage that prevents any damaging friction.
The maintenance is very simple and is essentially limited to normal cleaning.