Exacta Quasar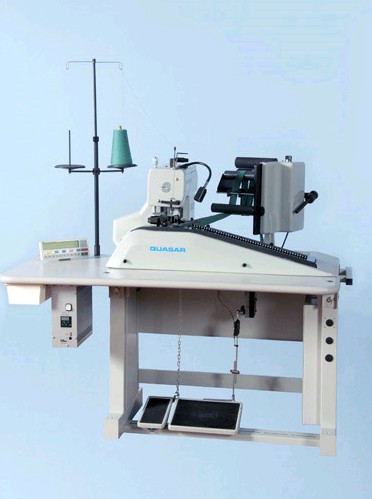 Exacta Quasar is a completely innovative machine. The function of the point dial points-holder is performed by a ribbon in horizontal position. 
Compared to the other linking machines, the Quasar has got a tested system for the feeding and for the automatic insertion of the trim.
The insertion of the trim is done through guides, specially designed and made with extreme care to solve the problems of medium-fine knitwear.
The guides are available from 12 mm to 90 mm trim width.
The trim appears to have a simile linked quality on the right side, while on the reverse side it is linked.
The ribs always remain parallel, as the transport of the trim is made by two rollers in synchronized movement.
 Furthermore, thanks to an innovative device to apply on Quasar, it is also possible to perfectly imitate tubular and Y-trims linking.